Climbing - Maker Pen Obj. "Ledge" Mode
complete
A new mode for Maker Pen Objects that freezes the object in place. The object can be grabbed, but instead of you moving the object, the object moves you around. This could allow for working ladders, or actual ledges that allow you to pull yourself up. Turning a Maker Pen Obj. into this mode automatically checks the "Freeze" option and it cannot be unchecked unless the mode is switched off.
Merged in a post:
Ropes
A thing I'd like to see is like a rope or a climbing option, let's say you want to make a rock wall but it's not realistic because you can't grab the rocks on the wall and climb it, how about a trigger zone option that allows the player to grab onto it and pulls themselves up from it, a good example are the ropes from blade and sorcery.
marked this post as
complete
Tamara Hughes (mamamonkey)
Merged in a post:
Introduce Hand Climbing Mechanics
It's been a lot of fun to watch hackers climb walls in the Rec Center. If the mechanics of climbing could be worked out, it would be great to be able to climb specific vertical surfaces with your hands.
Your whole squad could climb a couple trees in Rec Royale and camp, ambush, snipe, jump out of the trees together, etc.
Climb all over the cliffs during the wait for the game to start in Rec Royale.
Scale tower supports and ambush from unexpected directions.
Hang under bridges and ambush people, let go to drop and shoot at the same time.
Cliff faces might be an opportunity for "higher ground," let go with one hand to drop/evade being shot at.
Jump off a cliff (in walking mode) and grab on to a tree on the way down?
Maybe the rule could be one hand must grip the whole time or you fall? You could climb walls and then hang from the ceilings. We'd all become monkeys!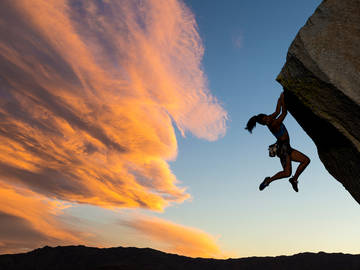 Tamara Hughes (mamamonkey)
marked this post as
in progress