Enable controller hardware buttons to send circuit signal
Right now there is no way for creators to allow players to interact with circuit programming by pressing buttons on their controller hardware (VR controller, mouse, gamepad, etc.)
This need is most clear with the trigger buttons or mouse clicks. Players can use that button to do almost any interaction in Rec Room, but creators don't have a way to create their own interactions.
Some kind of function in circuits V2 that read player controller input and outputted circuit signal would be extremely powerful.
This could be a specific gadget that outputs signal when held, or more directly a chip that reads a player's controller input regardless of what they're holding.
Please comment below with related suggestions!
Merged in a post:
Trigger Grip
Simple Explanation: A grip that outputs a '1' when the player pulls their trigger / (grab button).
This will be a controller that is the size of a normal hand, and can be scaled down. It locks into the hand like a paintball gun and when you pull the trigger, it outputs a '1'.
This would be beneficial for custom weapons, props, tools, and much more.
As an example (seen in pic.2), you could place the grip on a flashlight so when you pull the trigger, the flashlight turns on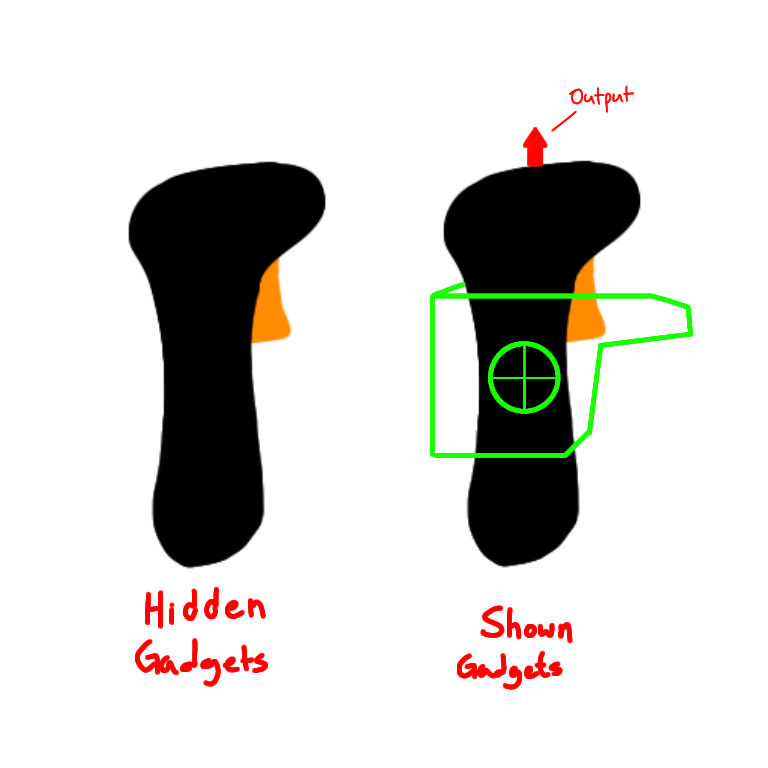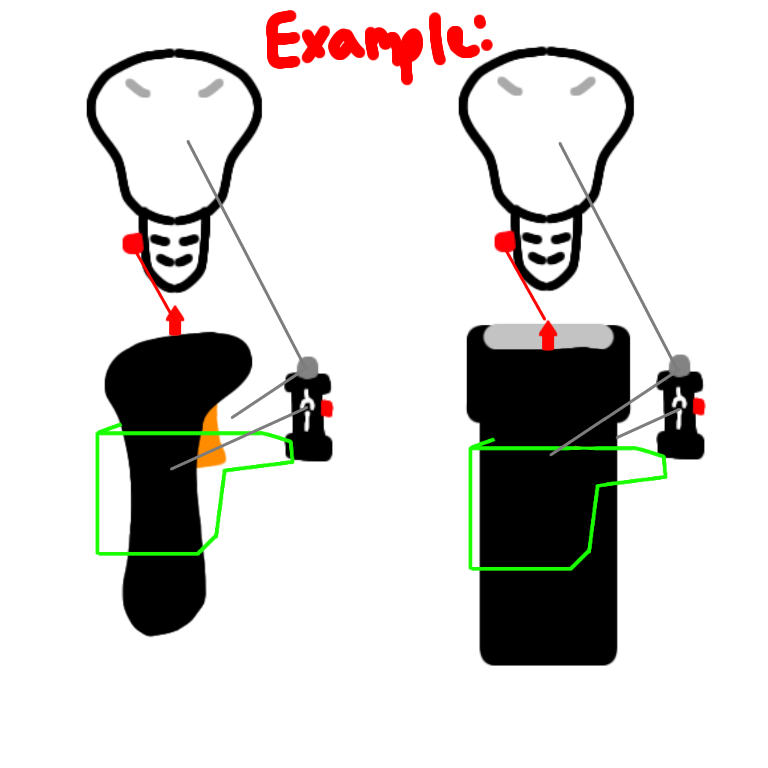 Merged in a post:
"Interactible" toggle
Let's say you want to create a maker pen object that works with the circuit system. For example, each controller input could give different values, or you could just have multiple pins for different inputs. This would be very useful for making custom guns and lightsabers and such.